About Founder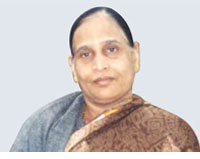 Mrs. Krishna Yadav
Mrs. Krishna Yadav, born on 5th Nov 1957 in a small village in Haryana, She always had zeal to education. Though she herself could not continue her studies after 5th standard due to lack of schools in and around village, she always motivated all her children for higher education. All her four children have successfully achieved Master degree. She also motivated her daughter in laws as well to achieve higher education. She wanted to impart quality education and with this aim she laid foundation of YAK PUBLIC SCHOOL, Khopoli in 2013.
About Chairman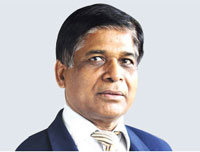 Mr. D.S Yadav (Yak Education Trust)
Chief Engineer (Motor + Steam),MBA, Chartered Engineer, AMIE, Fi.MAR.E. Mr. D.S Yadav, born on 16th Sep 1947 is the founder CMD of Yak Group. He started his career with Indian Navy (Defence Force) and Served as an Engineer Officer in various types of ships and shore establishments. He took premature retirement as Commander in 1990. Soon thereafter he joined Merchant Navy and worked in various foreign and Indian flag largest size oil tankers as chief engineer for almost 10 years. Having gained the valuable and needed experience at sea, he decided to pursue the Maritime Training for Seafarers which was his life time passion. He started with one institute for STCW 95 courses in 1999 and subsequently grew into a business house with a few companies and expanded the training for the shipping industry with Pres Sea Courses. Today Yak group of companies has a formidable name and recognition.