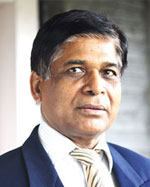 About Self Chief Engineer, MBA, Chartered Engineer, AMIE, Fi.MAR.E.
I am the founder CMD of Yak Group. I started my career with Indian Navy (Defence Force) and Served as an Engineer Officer in various types of ships and shore establishments. I took premature retirement as Commander in 1990. Soon thereafter I joined Merchant Navy and worked in various foreign and Indian flag largest size oil tankers as chief engineer for almost 10 years. Having gained the valuable and needed experience at sea, I decided to pursue the Maritime Training for Seafarers which was my life time passion which subsequently grew into a business house with a few companies and expanded the training for the shipping industry. Today Yak group of companies has a formidable name and recognition.
Yak was formed in 1999 with a vision to provide quality education and training to all stratas of society keeping in mind the global changing scene and need of society. The vision is also to encourage masses across the country for education so as to be able to contribute constructively to society and nation. Yak Group initially started with Maritime Courses approved by D.G Shipping (Govt of India) and has successfully trained over 1,05,000 professionals till today. It has grown from strength to strength and has a commanding reputation in shipping industry today.
Yak Group has now ventured into School with aim to provide quality education. With opening of this school, we will try to achieve international standards in imparting education and keep updating our teaching methods & practices.